(FT5) Schneider m43 lenses to be announced tomorrow (FT4) All newly designed for m43!
[shoplink 31617 ebay]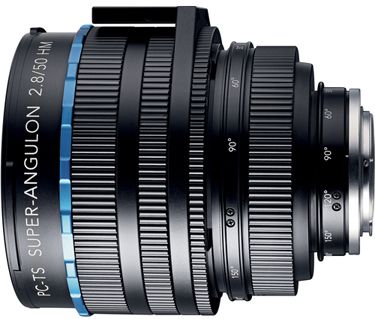 [/shoplink] Image on top: A [shoplink 31617 ebay]Schneider Super Angulon lens[/shoplink] (not the new onw for m43).
Double good news folks! First, the new Schneider Micro Four Thirds lenses will definitely be announced tomorrow! The second good news is that it is highly possible that this are completely newly designed lenses for the Micro Four Thirds mount. I had the "fear" that Schneider may just announce current Cine lenses with just a modified m43 mount. This is very likely not going to happen. So cross the fingers guy, we will see some super new lenses tomorrow!
I have no specs now but it seems that 1) there could be more than one new lens 2) One of these lenses is definitely a Super Angulon wide angle lens.
Super Angulon lenses are Wide angle lenses or Tilt Shift lenses and you can find plenty of them for different mounts on [shoplink 31617 ebay]eBay (Click here)[/shoplink] or Bhphoto (Click here).
Stay tuned on 43rumors! And let me know if you find some leak :)
Reminder -> Rumors classification explained (FT= FourThirds):
FT1=1-20% chance the rumor is correct
FT2=21-40% chance the rumor is correct
FT3=41-60% chance the rumor is correct
FT4=61-80% chance the rumor is correct
FT5=81-99% chance the rumor is correct