(FT5) Panasonic G3 (and new lenses?) by end of March/early April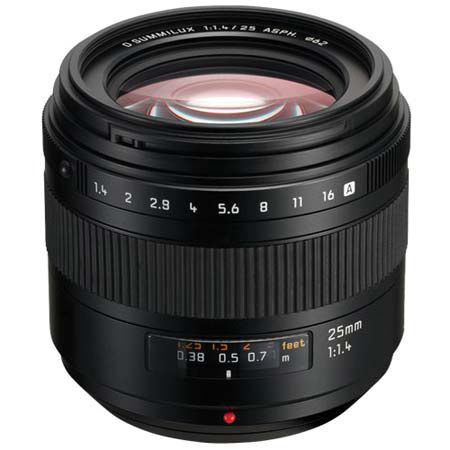 The 25mm f/1.4 lens for Four Thirds will soon have a little Micro Four Thirds sisther :)
Now we now it for SURE (99%) that the new Panasonic G3 will be announced by late March/early April. As we already told you the new body looks different than current G cameras, but the new design will not have a DMC-LC1/L1 look!). The G3 has a new sensor and can take FullHD videos (but not at 24mbit/s like the new GH2). Let's hope the G3 will not have the delay of the GH2 and the GF2 (In US only the Silver GF2+14mm lens is in Stock at Adorama (Click here)) and the GH2 is still missing.
We didn't get any FT5 confirmation that the 25mm f/1.4 will be announced along the G3 but I would say it is FT4 (please read the explanation about the rumor classification at the bottom of the page!). We know the 25mm lens will not feature in lens stabilization and unlike the Four Thirds version the lens will NOT be Leica branded!
But there also could be one more lens coming (that's FT4). We hope to know more about it soon.
Links:
– The current Leica branded 25mm Four thirds lens at Amazon, B&H, Adorama, Olympus US store, FocusCamera, eBay and Amazon.
– The 5 Megapixel DMC-LC1 at ebay and the 7 Megapixel DMC-L1 at Amazon.
Reminder: Rumors classification explained (FT= FourThirds):
FT1=1-20% chance the rumor is correct
FT2=21-40% chance the rumor is correct
FT3=41-60% chance the rumor is correct
FT4=61-80% chance the rumor is correct
FT5=81-99% chance the rumor is correct