Olympus officially unveils new PRO lens release roadmap!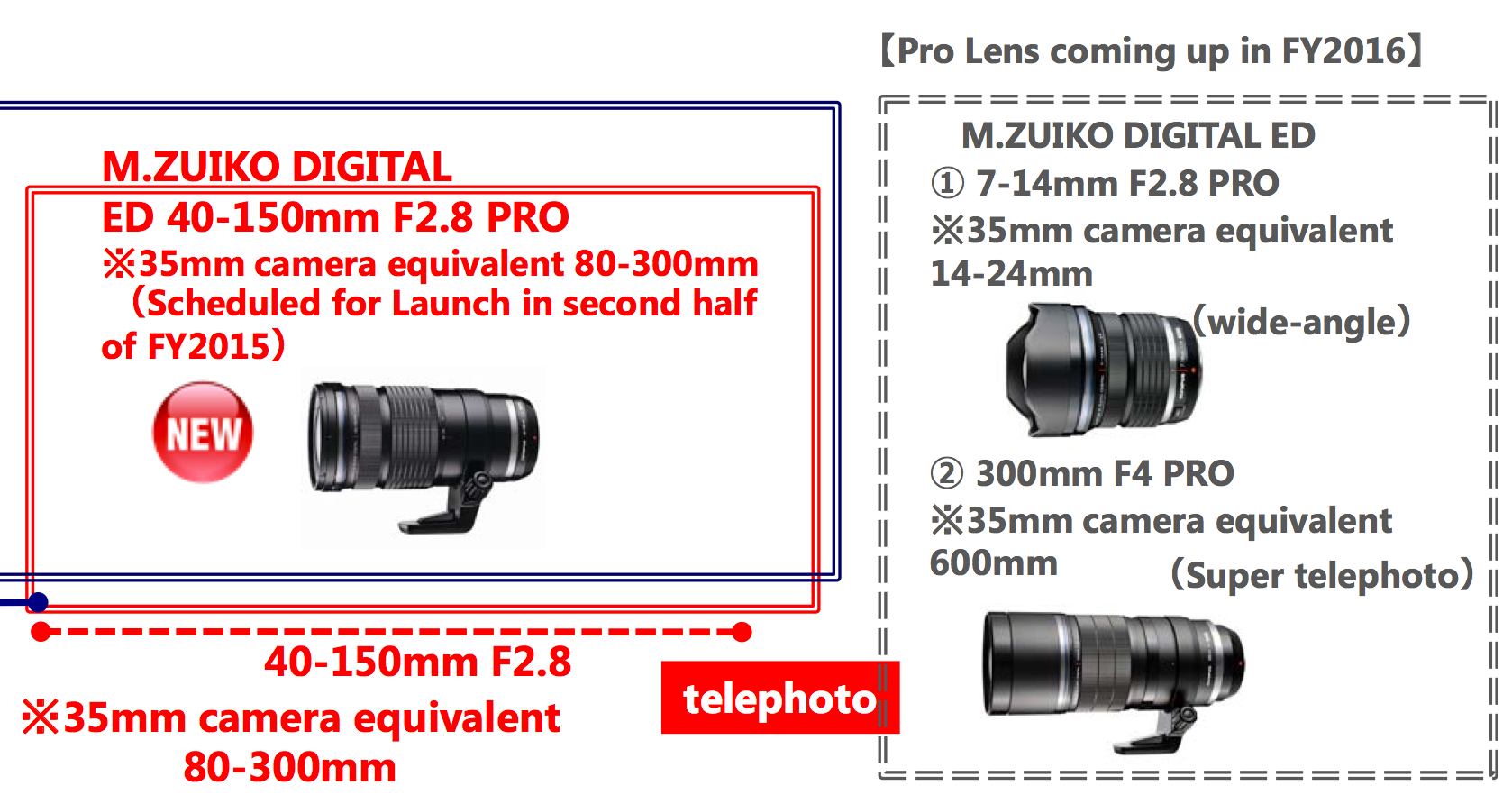 Olympus latest financial results report (pdf here) also discloses the new PRO lens roadmap:
– The 40-150mm f/s.8 PRO is scheduled fot launch in second half of the Fiscal Year 2015 (which means late 2014)
– The 7-14 f/2.8 and 300mm f/4.0 are coming in Fiscal Year 2016 (which means 2015).
And these are Olympus goals for the future:
1) Expansion in European and U.S. markets, where results are beginning to appear. Expand sales centered on OMD series, which boosted performance in 1Q
2) Improvement in Japanese and other Asian markets, where performance suffered during 1Q. Introduce new, competitive PEN series products
3) Accelerate lens business expansion by bolstering lineup of professional use products. Lens sales up approx. 40% YoY (Year o Year) in 1Q of FY2015.
It is also interesting to see the chart showing the increase of system camera sales that sadly is not enough to balance the loss in the fixed lens compact camera market:


More interesting notes:
1) OMD series drives sales improvements in Europe and U.S market (Europe: Up approx. 70%; Americas: Up approx. 10%, yoy)
2) Deceleration in domestic market and sluggish PEN series sales due to impact of consumption tax hike
SUMMARY:
Like we read in rpevious reports the OMD line is making a positive difference in the otherwise not so "mirrorless friendly" US and EU markets. But PEN and compact camera sales are falling down. Olympus is now focusing on the high end market which means PRO lenses, new OMD cameras and high end fixed lens compacts. Overall the Imaging Business is still in loss but Olympus forecasts a recovery (no red numbers) for the next fiscal year.