(FT5) New E-M1 image leaks!!!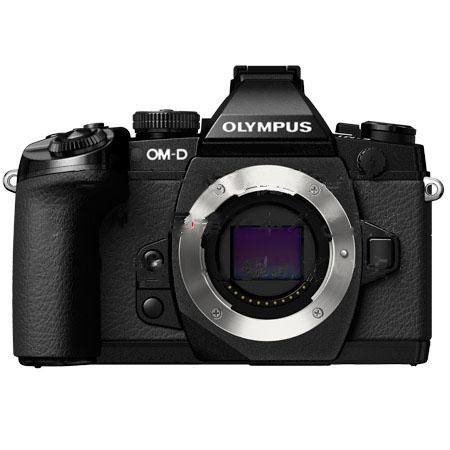 Something weird is going on. Some anonymous people keeps leaking images of the new Olympus camera by adding an offensive anti japanese text and send them to all rumor sites. I really don't know who and why these guys are doing that.
UPDATE: our reader Paniko did the long job to remove all offensive text from the images. So here are the images (obviously you see the part that has been removed). Thanks Paniko!
http://i1266.photobucket.com/albums/jj524/picrumors/picrumors001/E_M1_02_zps4df0e5f5.jpg
http://i1266.photobucket.com/albums/jj524/picrumors/picrumors001/E_M1_03_zps3ebfc23a.jpg
http://i1266.photobucket.com/albums/jj524/picrumors/picrumors001/E_M1_04_zps3c6e28f6.jpg
http://i1266.photobucket.com/albums/jj524/picrumors/picrumors001/E_M1_07_zps3c3a7c22.jpg
http://i1266.photobucket.com/albums/jj524/picrumors/picrumors001/E_M1_09_zps7207dedb.jpg
http://i1266.photobucket.com/albums/jj524/picrumors/picrumors001/E_M1_10_zps43696ca3.jpg
http://i1266.photobucket.com/albums/jj524/picrumors/picrumors001/E_M1_12_zps4db7d59b.jpg
http://i1266.photobucket.com/albums/jj524/picrumors/picrumors001/E_M1_15_zps9f1ad4ed.jpg
http://i1266.photobucket.com/albums/jj524/picrumors/picrumors001/E_M1_16_zps4711a15d.jpg
http://i1266.photobucket.com/albums/jj524/picrumors/picrumors001/E_M1_17_zpsd542ca8e.jpg
http://i1266.photobucket.com/albums/jj524/picrumors/picrumors001/E_M1_21_zps46764ae1.jpg
http://i1266.photobucket.com/albums/jj524/picrumors/picrumors001/E_M1_22_zpsf2b366d7.jpg
http://i1266.photobucket.com/albums/jj524/picrumors/picrumors001/E_M1_24_zps5fc4718c.jpg
http://i1266.photobucket.com/albums/jj524/picrumors/picrumors001/E_M1_28_zpsc46ed460.jpg
http://i1266.photobucket.com/albums/jj524/picrumors/picrumors001/E_M1_29_zpsbfd04e99.jpg
http://i1266.photobucket.com/albums/jj524/picrumors/picrumors001/E_M1_30_zps5e52397e.jpg
http://i1266.photobucket.com/albums/jj524/picrumors/picrumors001/E_M1_31_zps78d85730.jpg