(FT5) G 4K has focus peaking, no AVCHD,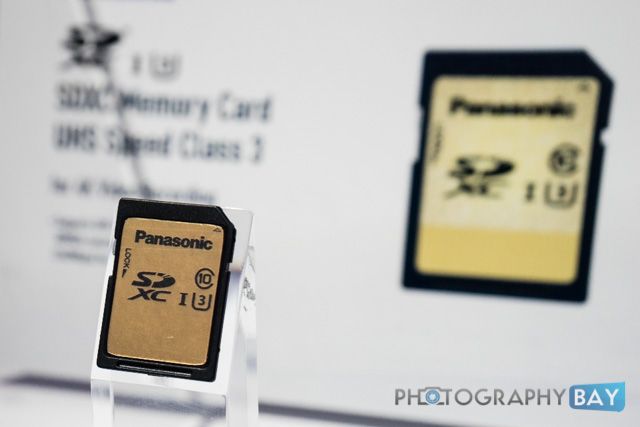 Image courtesy: Photographybay.
I got some G4K info from different sources:
– G4K has focus peaking
– There is an attachable XLR adapter
– H264 codec all intra that give 422 color all intra in 100 mbps. To record this you will need to buy the new P2 Micro card in SD shape made by Panasonic (see image on top)
– it will be switch-able from 4K and 1080P with various frame rates (can shoot 120fps at 1080P for example)
Announcement on Friday Feb 7 at 4-5am London time. As usual follow the event live on 43rumors !
—
For sources: Sources can send me anonymous info at 43rumors@gmail.com (create a fake gmail account) or via contact form you see on the right sidebar. Thanks!
For readers: Don't miss any news. Join our group on facebook and follow our tweets.
Rumors classification explained (FT= FourThirds):
FT1=1-20% chance the rumor is correct
FT2=21-40% chance the rumor is correct
FT3=41-60% chance the rumor is correct
FT4=61-80% chance the rumor is correct
FT5=81-99% chance the rumor is correct