(FT5) First image of the new Olympus E-P5!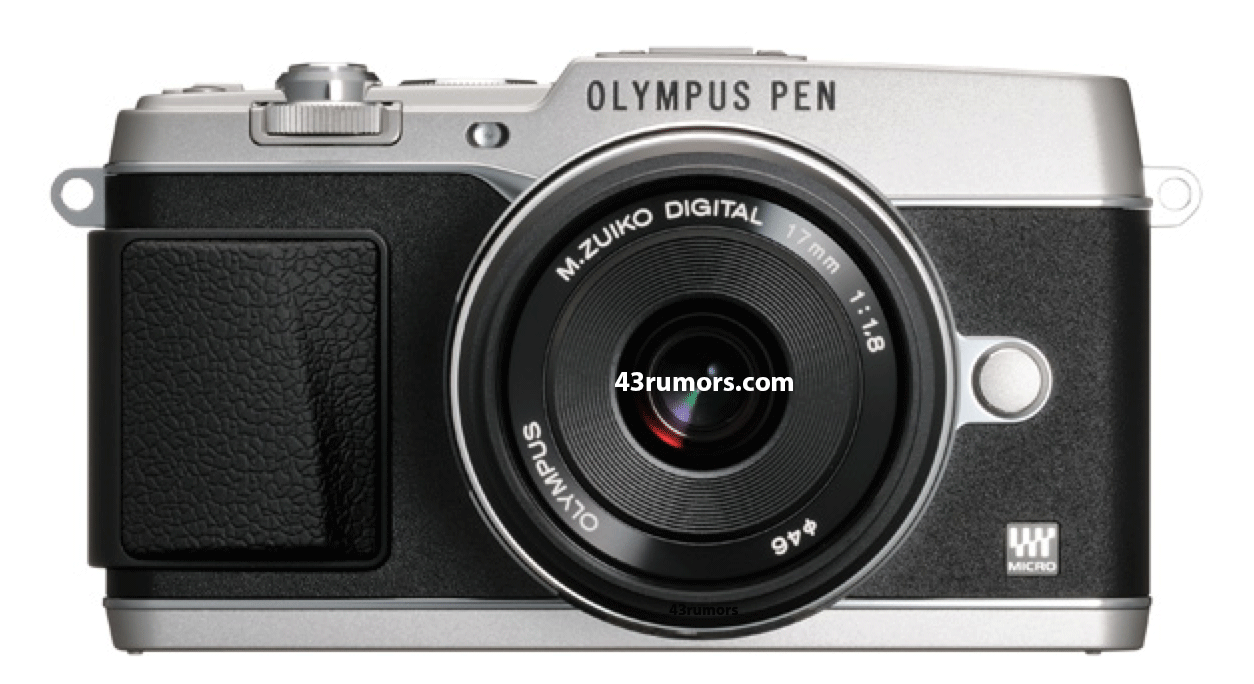 Yesterday we had the Panasonic announcement day. But there is no time for rest now. The next announcement is coming around May 9th by Olympus. And there will be certainly the new E-P5, almost certainly a new E-Pl6 and certainly no new MFT lens. As I told you before, expect no built-in EVF, and uses the same [shoplink 29074]E-M5 16 megapixel sensor[/shoplink]. On top you can see the first image of the new E-P5 which takes some inspiration from the [shoplink 37006]traditional PEN-F style (here on eBay)[/shoplink]. It has a more "classic" look compared to previous PEN models. As you see the standard kit lens will be the new [shoplink 34914]17mm f/1.8 lens[/shoplink] (and there is a 14-42mm kit option too). AF speed has been improved even over the best in it's class, the [shoplink 29074]Olympus E-M5[/shoplink]. There is a new external EVF too.
Stay tuned on 43rumors!
—
For sources: Sources can send me anonymous info at 43rumors@gmail.com (create a fake gmail account) or via contact form you see on the right sidebar. Thanks!
For readers: Don't miss any news. Join our group on facebook and follow our tweets.
Rumors classification explained (FT= FourThirds):
FT1=1-20% chance the rumor is correct
FT2=21-40% chance the rumor is correct
FT3=41-60% chance the rumor is correct
FT4=61-80% chance the rumor is correct
FT5=81-99% chance the rumor is correct