(FT4) E-M1 firmware update adds a long list of features and fixes (no 4K by the way).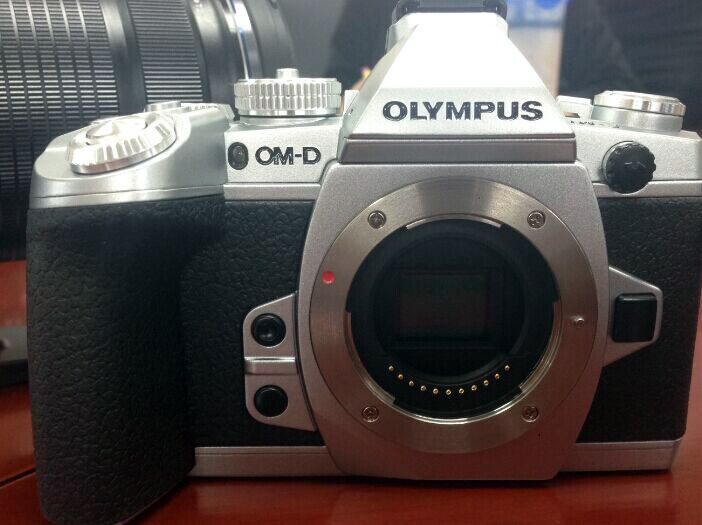 Image of the silver E-M1.
I got some "reasonable" info about the E-M1 firmware update (Thank You source). As suspected there is no 4K coming but more than 20 things got added or fixed. Among them we have:
– new art filters,
– faster EVF refresh rate,
– you don't lose magnify mode when you focus, same with peaking,
– art filters and peaking get BIG evf refresh rate update.
– tethering.
– Live Composite
And there is a new New O.I. Share app coming as well. Thanks a lot source…also for your patience ;)
And two more info about the 40-150mm PRo lens: The lens hood for the 40-150…it slides back over the lens body! Slick! 1.4 TC will only work with the 40-150 2.8 and the 300mm f/4.
Thanks!
Announcement at 6am tomorrow (August 28) London time!
—
For sources: Sources can send me anonymous info at 43rumors@gmail.com (create a fake gmail account) or via contact form you see on the right sidebar. Thanks!
For readers: Don't miss any news. Join our group on facebook and follow our tweets.
Rumors classification explained (FT= FourThirds):
FT1=1-20% chance the rumor is correct
FT2=21-40% chance the rumor is correct
FT3=41-60% chance the rumor is correct
FT4=61-80% chance the rumor is correct
FT5=81-99% chance the rumor is correct