"expensive" GH4 listed on eBay. 12-35mm X for $999 and Olympus accessory deal reminder.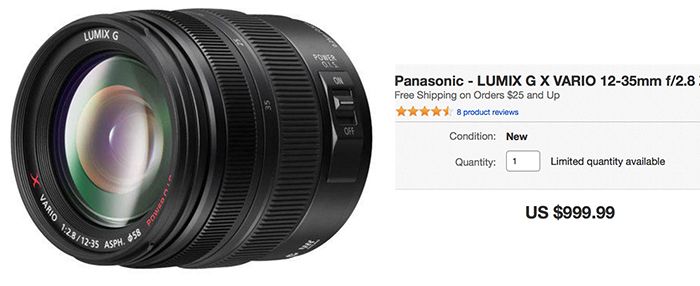 [/shoplink]
BestBuy is selling the Panasonic 12-35mm X lens for $999 on [shoplink 45732 ebay]eBay US (Click here)[/shoplink]. That's $100 less than in any other major online store!
GH4 in Stock with high extra $$$ to pay on ebay US: [shoplink 45733 ebay]auction one[/shoplink] and [shoplink 45734 ebay]auction two[/shoplink]. Don't buy unlike you are desperate. GH4 will ship this week in all major US online stores :)
Reminder: This weekend you will get 20% off on Olympus accessories at GetOlympus (Click here). Just use the code "SPRINGACC" when checking out! The rebate runs on very expensive accessories too like Water housings and Flashes!