DxOmark: New Panasonic 20mm f/1.7 is just slightly worse than the first version.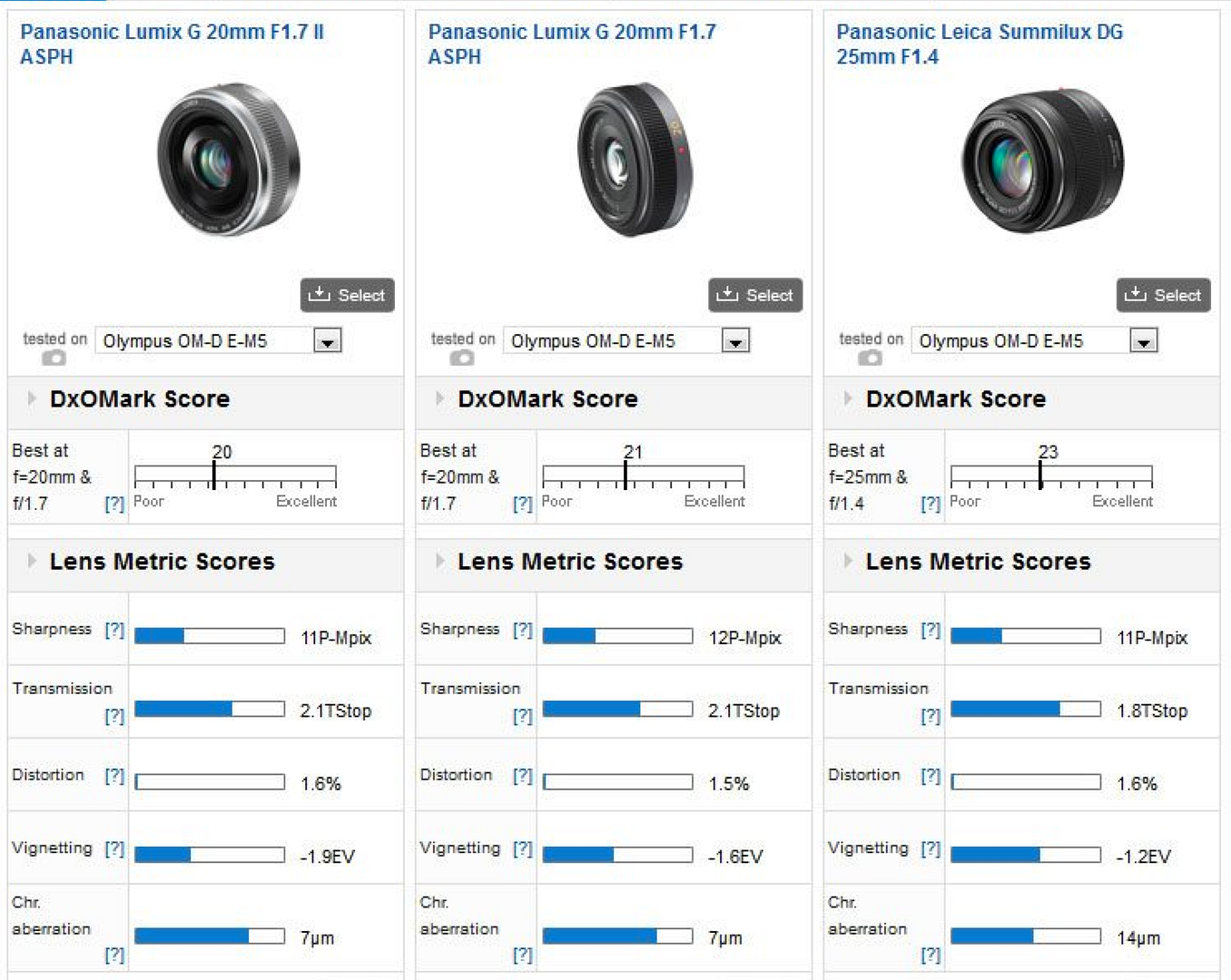 Dxomark (Click here) just tested the new Panasonic 20mm II lens and it's a bit disappointing to see that the lens performs a tiny bit worse than the predecessor. Obviously the difference is negligible but Panasonic could have taken the chance to slightly improve the optical performance. DxO writes:
In reality, the Panasonic Lumix G 20mm f1.7 II ASPH performs very slightly differently to the original. It's still an excellent lens, but it's not quite the performer of it illustrious forebear.
Links to both old and new version of the lens: [shopcountry 14796].