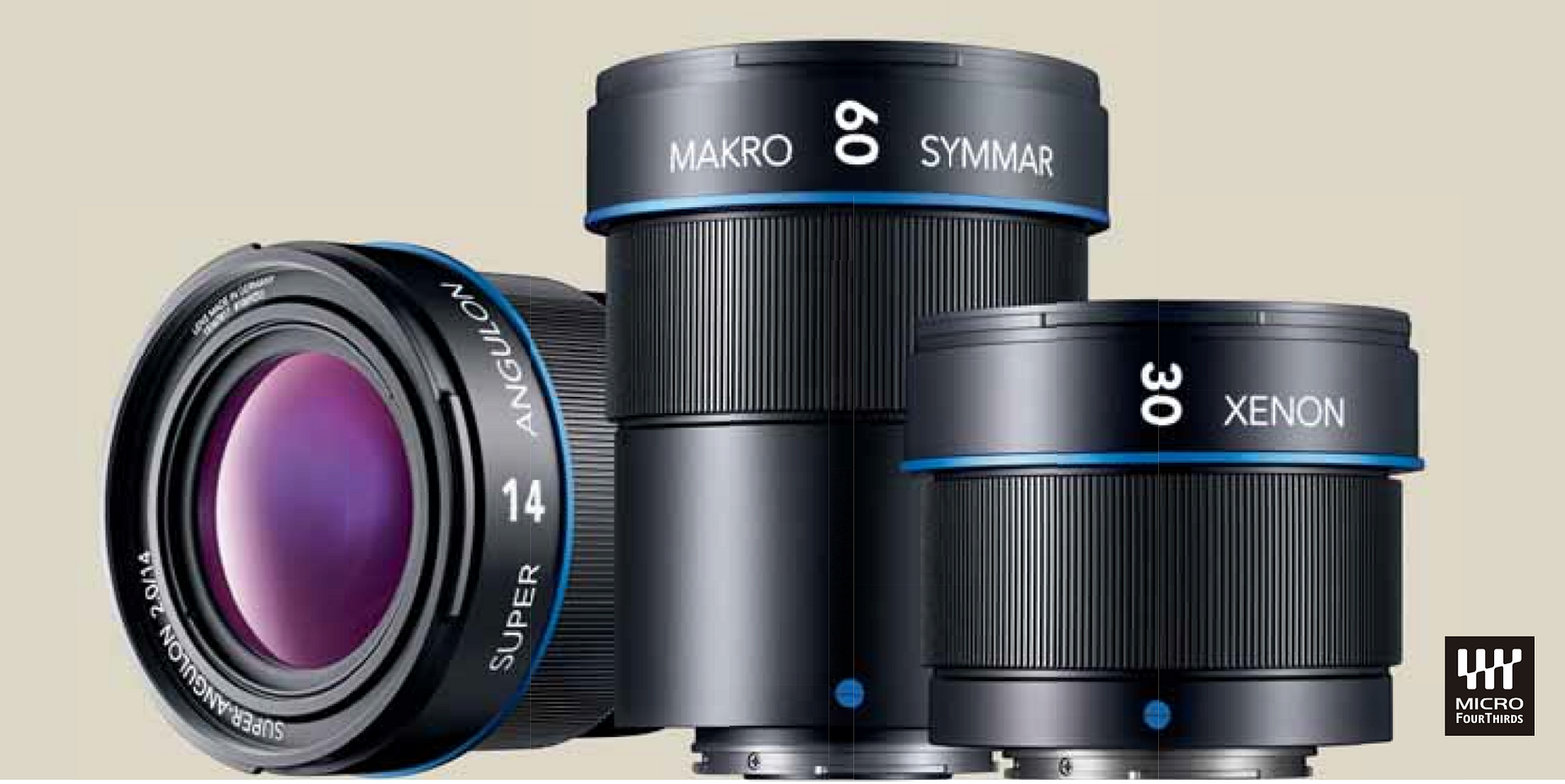 After yesterdays Olympus and Panasonic big announcement day we have to catch up with some other very good m43 news. Schneider Kreuznach posted some more info about the three new m43 lenses (Click here to download the pdf file). As I told you yesterday we will have following three lenses by end of 2013:
Super-Angulon 2,0 / 14
Xenon 1,4 / 30
Makro-Symmar 2,4 / 60
–
All will be priced a bit below 1.500 Euro. And these are the characteristics of the lenses:

High-refractive lenses and special lens elements

Internal focusing

Very high resolution across the entire image area, even at full starting aperture

High-quality aluminum casing, robust mechanics

Hydrophobic coating of outer elements

Protection against dust and splashing
Sounds good! By the way, the description contains an error. The Super Angulon should be f/2.0 and not f/2.8.