And here it is the REAL(!) first Canon mirrorless. Next strong competition for the m43 system!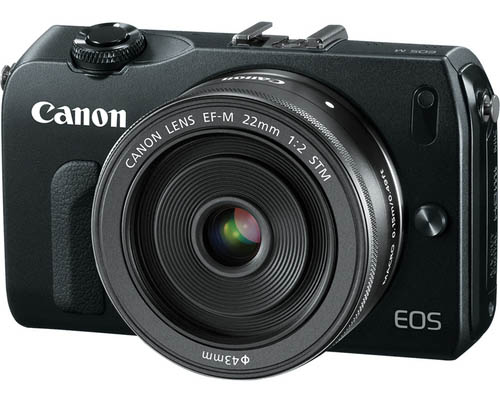 At the end even the biggest the king of the digital camera sales is about to release a mirrorless camera system. The image on top has been found at digicame-info (via Canonwatch). The model name is EOS M (name on top of the camera). And on tha picture you see the EF-M 22mm f/2 STM pancake lens. It has a new New mount called EF-M ("M" for "mirrorless"?). For us it's interetsing to know that very likely Canon is not going to use a Canon G1X Four Thirds sized sensor!
Stay tuned on MirrorlessRumors to follow all Canon related rumors and news! We will follow the Canon event live on Monday July 23th! Announcement starts at 6-7 am London time!
Loading ...