Also Panasonic is working on a new organic sensor.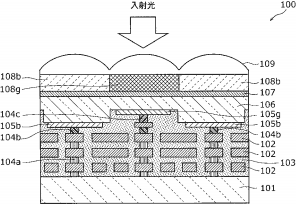 The japanese Blog Egami (Click here) found a new Panasonic patent disclosing a new organic sensor technology. It's the same idea from Fuji and as you know Fuji claims that their APS-C organic sensor can beats the image quality of any current fullframe sensor. Of course a patent is just that….a paper! It might take a long time before it gets used for real or it might will never happen at all.
Micro Four Thirds needs a new generation of sensor with a boost in image quality. Fuji is going to do that with the organic sensor, and Sigma said they will announce a surprise in early January (maybe a new foveon sensor that doesn't cost as much as the one used for that crazy priced [shoplink 27986 ebay]Sigma SD1 (See price on eBay)[/shoplink]). Would be nice to see some surprises from Panasonic and Olympus too!