Adobe released a new major February update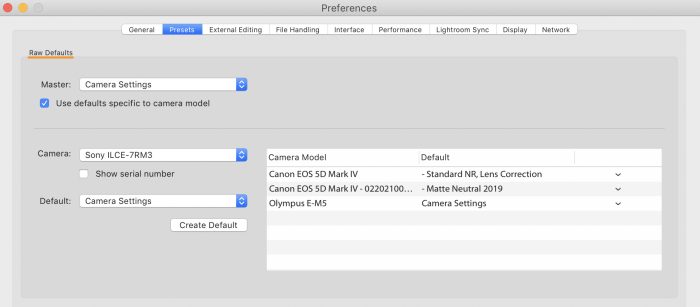 Screenshot showing Adobes improved raw default settings
Today Adobe has released a major update and you can check out the full list here.
Press text:
As fellow photographers and creatives, we care about the impact all Lightroom products have on our customers. We've been listening to your feedback and requests and we're excited to share what's coming out today and a preview of what we are actively working on for 2020.

For Lightroom Classic, performance, quality, and stability have all been a primary focus for our team. Since October 2018, we've released significant performance updates like GPU (graphics processing unit) accelerated editing, faster and more stable tethering, Library improvements, and more. But we're not done. The team is constantly testing and re-evaluating the speed and quality of new and existing features, and in 2020 we are working to deliver more GPU-enabled functionality to get you to your "done" point smoother and faster.

Image editing, organizing, and workflow efficiency are also important functions to Lightroom Classic that we want to continually improve for both new and long-time customers. Within the last year and a half, we've added key updates like the Texture slider, Flat Field Correction, HDR and Panorama Merge, collection color labels, PNG support, AI-empowered features such as Enhance Details and Panorama Fill Edge, and much more.

Adobe is dedicated to developing the best in class tools and experiences to help all photographers find and express their visions. That's why we're actively investing in more Develop tools (including AI/ML features), workflow optimization, as well as refining the interface and experience to empower photographers of all levels to achieve desired results faster and easier than ever before. As customers of our own product, we're personally excited to share these upcoming updates with you in 2020 and the years to come.

Check out the new feature updates and customer requests for Lightroom Classic, as well as bug fixes and feature polishing for Lightroom for Mac, Windows, iOS, iPadOS, Android, and ChromeOS below. Support for new cameras and lenses is also included in the update.
Check out their current subscription pricing here. Lightroom free trial is available here.