About two fake OM-D designs and Sony sensor rumors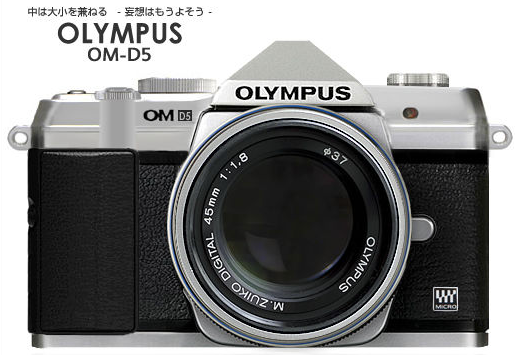 A nice oM-D design by Livedoor (no real camera!).
Some reader keeps sending me link to OM-D images that are actually rendering based on rumors and NOT real leaks! Both, Tecnofotografia (Click here to see their OM-D) and Livedoor (Click here) are well known for creating super nice designs but they are in no way related to the real products! P.S.: Special greetings to the Livedoor guys!
Sony sensor rumors: Many are asking me if Olympus will use a new Sony RGBW sensor for their new OM camera. It looks like other websites are speculating about this because of the two recent news:
1) Next week Sony could announce a new partnership with Olympus (Source: diamond.jp).
2) Sony today announced a new RGBW sensor great High Dynamic Range (Source: Sony.jp)
I cannot confirm or deny the rumor yet, but I have many doubts that this is going to happen. Sony's press release text clearly says that they will produce the sensor for smart phones or compact cameras with small sensor size. But again, I have no info yet so we will have to wait until trusted sources can tell me more about it!
One more info: A top source told me the grip of the OM-D camera is NOT removable.