30% off on the new Nik Collection 4 and $125 off on the Topaz Image Bundle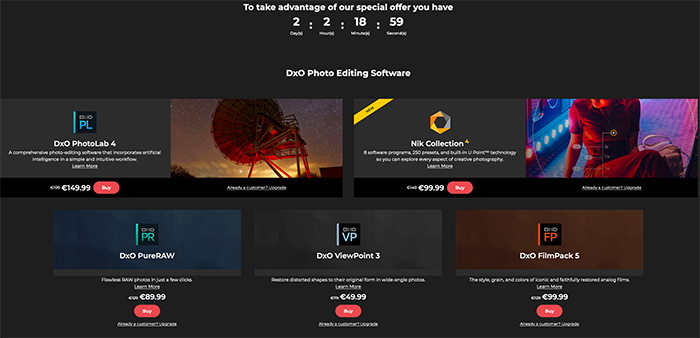 This weekend you save 30% on Nik Collection 4. Download a free trial version here.
And you save a total of $125 on the entire Topaz bundle (Click here) with the checkout code "RUMOR".