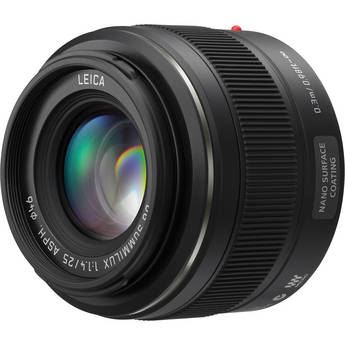 Image on top: The current Panasonic-Leica 25mm f/1.4 lens.
–
Digicaminfo reports that Panasonic will soon launch a third Leica branded Micro Four Thirds lens. But they don't know yet the specs and announcement date.The same source also said that in body IS will not work in video mode and that the image quality is on par with the best APS-C cameras
Currently Panasonic offers two Leica branded lenses, the 45mm f/2.8 and 25mm f/1.4 primes.