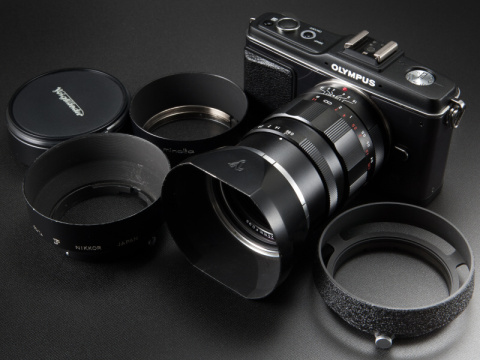 DC.watch.impress tested the Nokton 25mm on the Olympus E-P2[/shoplink] and the combination looks really good

If you scroll at the bottom of the page you can download a few full size images they have taken at f/0.95 aperture.
Meanwhile 3Dkraft made new GH2+Nokton tests and releases a surprising statement: "Another strength is the extreme sharpness that the GH2[/shoplink] with it's new 16 MP sensor can deliver through this lens which already comes close to the results that I reached when I spent some time with the Leica M9 and two excellent Leica M lenses." Don't tell this to your Leica friends…they spent a lot of money for for their cameras and lenses….PSSS! The Leica M9 sells for over 5.400 Euro on eBay (Click here)

Of course, at full aperture the lens is not sharp in the corners  but stopped down everything looks excellent. And there is a second surprise at the bottom of the post: "Another question I already saw from other users: Is it really f0.95 at fully opened aperture? I have some doubts…" Click here to read more at 3Dkraft!
As you know the lens is sold out almost everywhere. Only german resellers do have one single lens in Stock from time to time. Right now Fotomundus has one Nokton in Stock on eBay and auction ends in 5 hours (Click here).
UPDATE: 2 lenses are in Stock at top-foto on eBay (Click here)!
P.S.: We europeans have the GH2 in Stock in almost every online or at local stores: Amazon DE, Amazon UK
, Amazon FR, Pixmania.fr, Pixmania.it, Pixmania.pl, Pixmania.es.