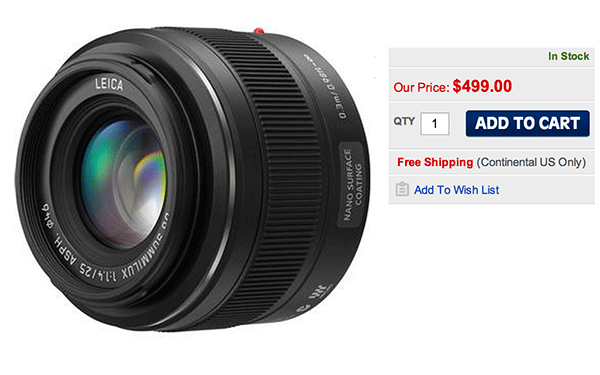 First of all: The great 4% Reward will end tonight at Amazon (Click here) and BHphoto (Click here). So buy stuff today if you have something on your wishlist. 4% can be a lot if you buy a camera or lens!
Here are two new deals found via DealsRunner.com:
You can get the Panasonic G5 with kit lens for $325 thanks to a free included $75 gift card at BHphoto (Click here).
Uniquephotosells the Panasonic-Leica 25mm f/1.4 lens for $499 (Click here).