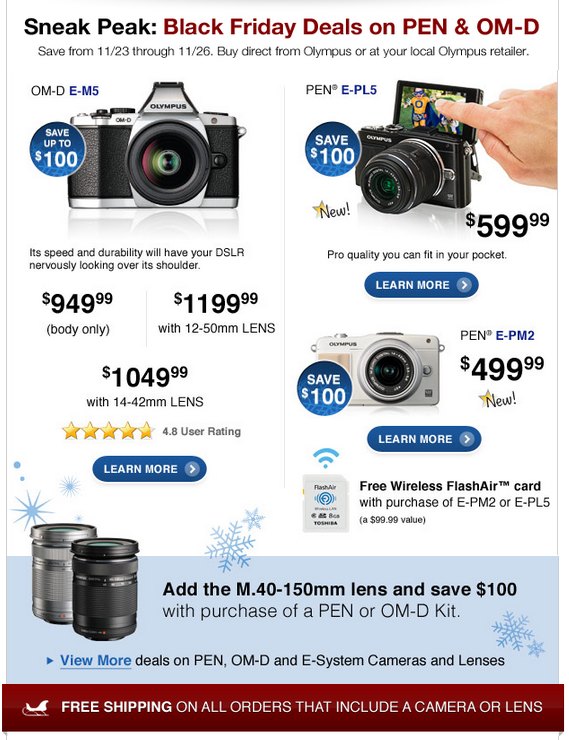 An anonymous sender (Thanks!) just gave that hint about upcoming Olympus Black Friday deals! Click on the image to see a large size version. From Friday til Sunday you will have up to $100 rebates on all current E-M5 and PEN cameras!
Today Amazon launched a deal on PEN cameras (Click here) but I would wait til Friday to see if that more consistent offer will arrive. The deals are changing hourly so please check these four links to see what's happening right now:
Full list of Black Friday deals on Amazon (camera&lenses) on Amazon (all stuff) on Adorama (Click here) on BHphoto (Click here) on NewEgg (Click here) and on BestBuy (Click here).
—
P.S.: Login and Save that Slidoo page to get notified when the E-M5 price drop will be effective on eBay.