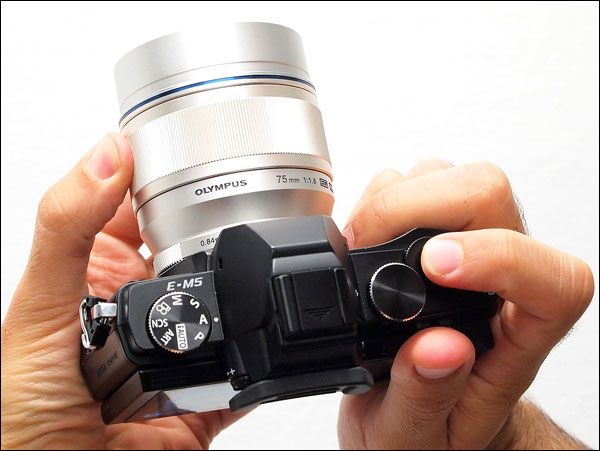 Image courtesy: Quesabesde.
Quesabesde (translation here) tested the Olympus 75mm f/1.8 lens. Like any other review we have seen before Quesabesde likes the lens a lot. The optical quality is impressive. But when looking at the camera and lens pictures posted by Quesabesde I simply can't get it why Olympus didn't make a Black version of the lens. And if they plan to do it please don't make it "Limited edition" like the expensive 12mm Black lens! No need to extra charge $300 for this :(
Olympus 75mm price check at Amazon, Olympus US store, Adorama, B&H, eBay.
Ming Thein also posted a short Olympus 15/8 Body Cap Lens review: "At just US$60, it's a no-brainer recommendation for anybody who owns a M4/3 camera, especially if you've got a older or spare one lying around.". Also Digitfotopro tested the tiny lens.
Body Cap Lens preorders at Amazon (Click here), Adorama (Click here), Bhphoto (Click here) and in Europe at Amazon DE (Click here) and Amazon UK (Click here).