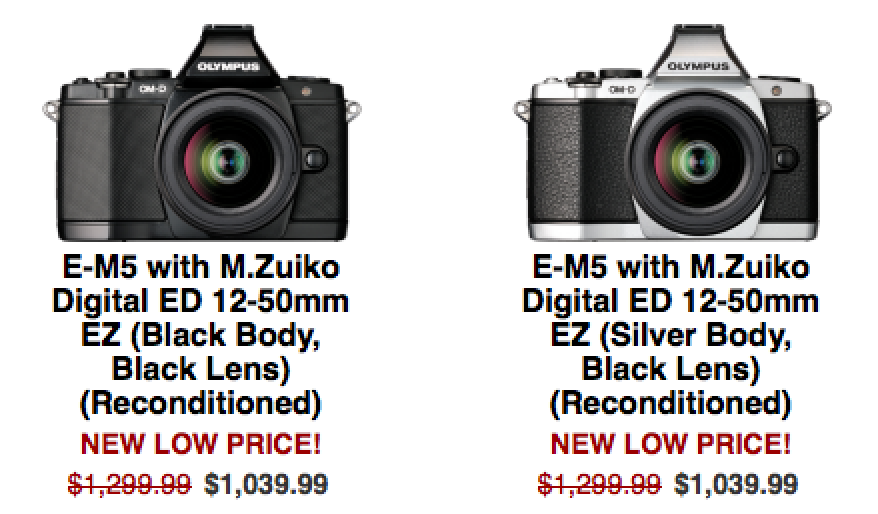 As you know yesterday Olympus posted some impressive deals on refurbished E-M5 cameras on their getolympus website. Short time after I posted this on 43rumors theyput their website offline. Now it's back and prices have been raised. Wondering what happened to those of you that preordered the camera for the crazy low price. Got some feedback from Oly?
Some other US deals:
Panasonic 12-35mm X lens for 1,039 dollars via Panacam on Amazon (Click here).
GF5 with lens for $339 at Newegg (Click here).
Most sold MFT camera is again the E-PL1 (Ranking here).