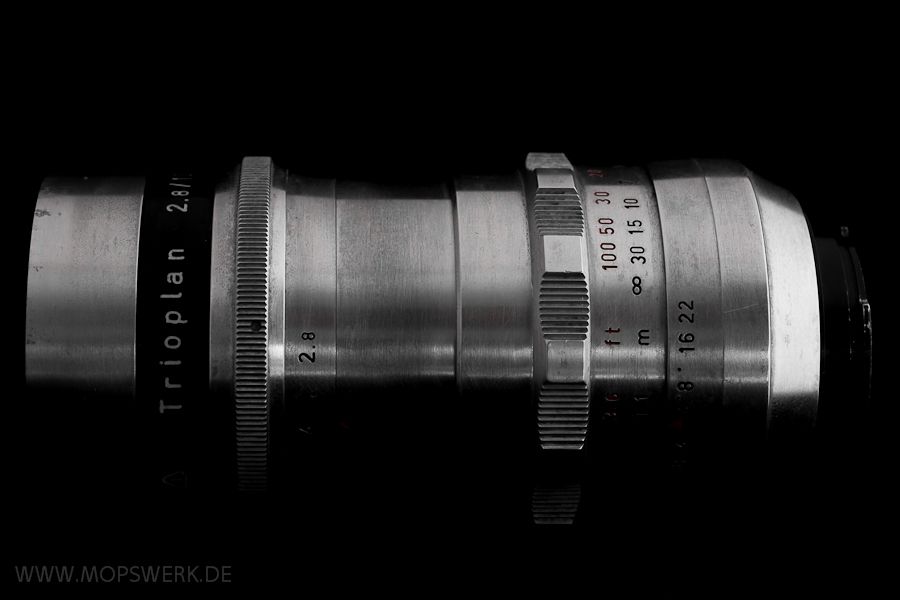 The next readers story has been written by Henrik Fessler (Article originally posted on mopswerk.de). The post reviews two of the Trioplan lenses you can find here on eBay.
Contact me at 43rumors@gmail.com if you have an interesting story to share on this blog. Thanks!
—————–
Henrik Fessler:
I am not such a big friend of showing off my camera gear. Ultimately the photographer shoots the pictures, not the camera. But today i'll make an exception.
The good thing with Micro Four Thirds is the small flange distance between sensor plane and lens mount, as compared to other camera systems. This also makes it possible to put in a metal valve (aka lens adapter) to combine these lenses with a MFT body.
This results in a multitude of possibilities to mount old lenses to a modern digital camera system.
Whether old lenses with a M42 mount, FD Canon lenses, or the Nikon mount system that didn't change in principle for a few decades, or a couple of other mount systems long gone: With MFT (and the other compact camera systems) a plethora of body-lens combinations can be realized.
I did discover two lenses that are roundabout 50 years old by now: It's the 50mm and 100mm Trioplan lenses from Meyer/Gˆrlitz (so they were produced in the former GDR): On the inside you'll find there -aside from lots of air- only three lenses giving the trioplan its name.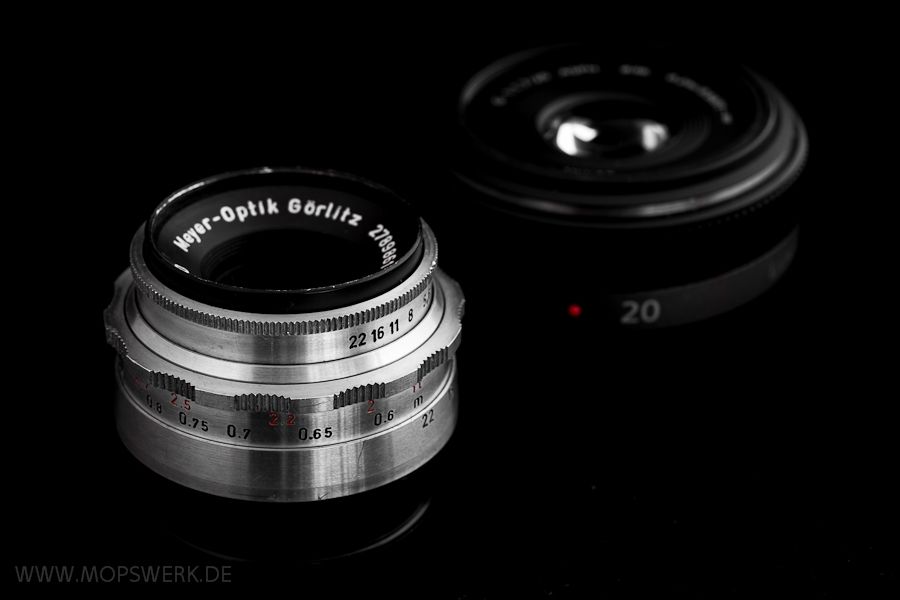 Hence there's some funky specs:
Very lightweight, long focusing distance (~100cm for the 100mm)
Is as long as it suggests: 10cm length and a focal length of 100mm
Not so pricey, you can get them at around 150(+/-50)Ä leaving not too deep marks in your wallet. The M42 Version is more expensive, but it's also available with an Exacta mount, for which MFT adapters are also available
A light metal lens that pleases your hands as well
The resolution specs (link to MTF measurements provided below) look quite … ahm sort of vintage :wink:
But now for the most important thing: Monster BOKEH :mrgreen:! I am sure: If Monet and the other impressionists would have owned a Trioplan, then we wouldn't have paintings from them but shots made by the Trioplan!
Sure it's up to your taste, whether you'll find these crazy aberrations such as
happy aperture circles and heavy flares pleasing. But for my taste there's nothing better around to shoot off flowers'n twigs into a fascinating Bokeh cosmos. With the 100mm Trioplan (200mm full frame equivalent on a Micro Four Third Camera) there's nothing much more to photograph than flowers'n twigs, but it excels at it.
With the new focal length reducers available it might also be worth thinking about adapting this lens to these new possibilities of the MFT system (with a focal length 0,7 reducer the Trioplan 100mm F2.8 would become full frame equivalent of 140mm F2.0 lens :wink:)
A long story cut short: look at a Trioplan sample shot for yourself, whether you'll find the pictures of this impressionist lens as fascinating as i do:
And if you like the tech part of photography and you want to dive into the geeky side of photography: I also have measured the MTF curves of this lens (alongside with the 50mm Trioplan lens) in my lens measurement test of the Trioplan Lenses … in the end it's not comparable to today's quality levels, but in the end it will be the picture, that makes the difference …
—
Check out the current Trioplan lens eBay acutions (Click here).