Looks liek stores are doing anything possible to sell the Panasonic GX85: Now you get a fee lens ($250 value) and a free gift card ($150 calue) on the camera sold by Adorama (Click here). And again Adorama is offering the Lexar 256GB card for $79 only.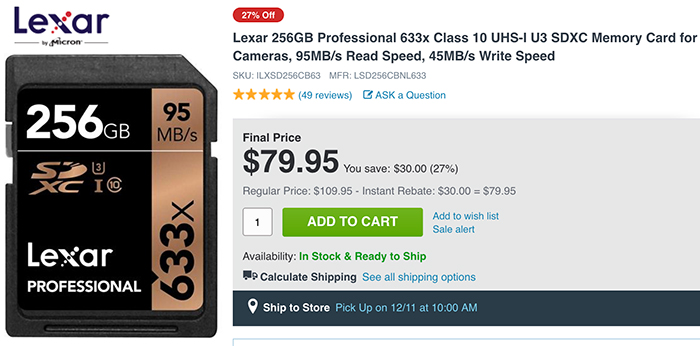 Reminder:
Full overview page of the Olympus deals at Adorama, GetOlympus and BHphoto.
Full overview page of the Panasonic deals at BHphoto and Adorama.