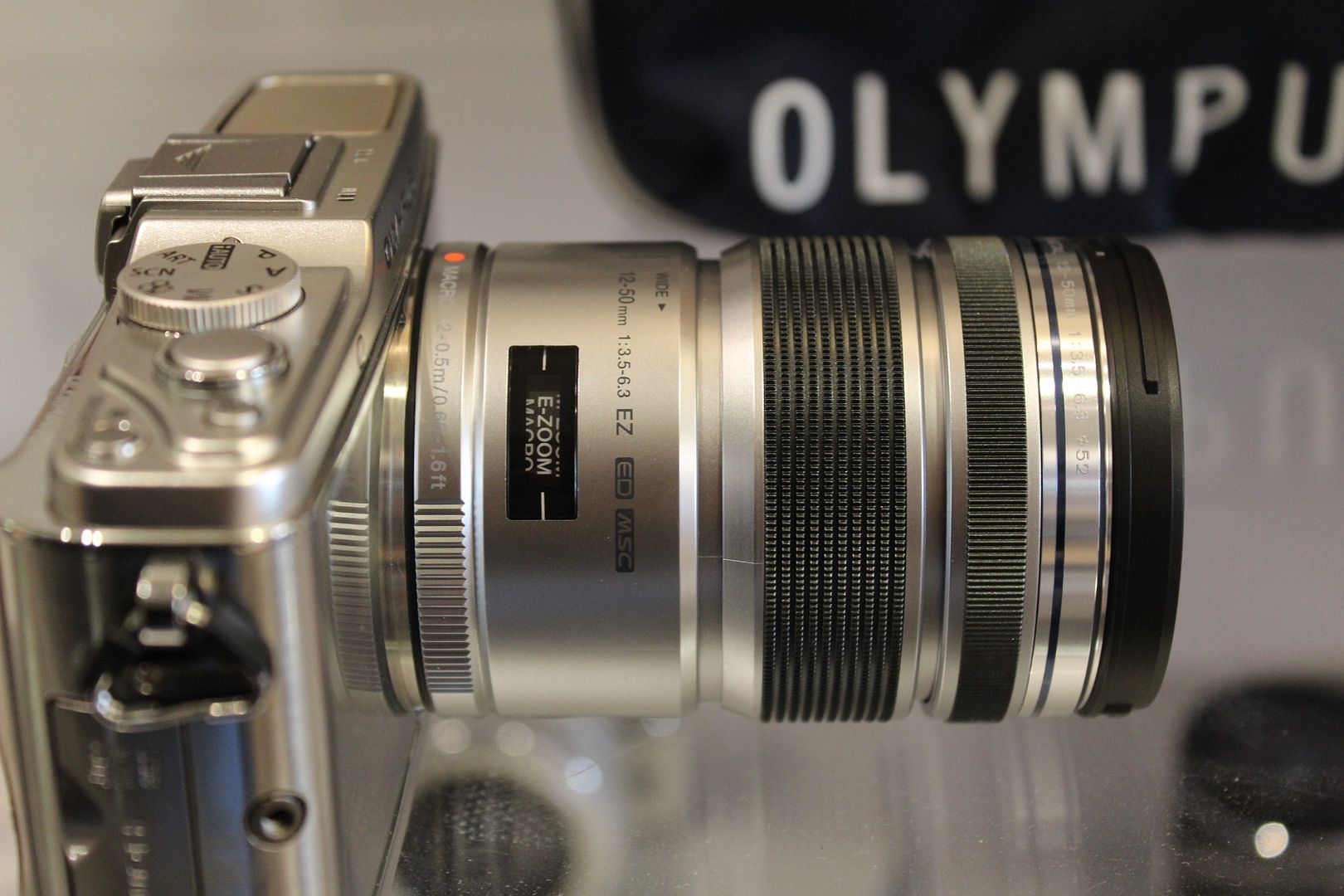 I spotted the very first Olympus 12-50mm weather selaed Olympus lens at Foto Hans Keuzakamp in Holland. It's certainly a nice looking lens despite the not so stellar specs. Wonder how it will look on my next digital OM camera :) If you are not from Holland you can rpeorder the lens at Adorama (Click here) and Amazon UK (Click here).
USA Deal: There has been another price dorp on the 12mm Olympus lens which is available at Amazon for $704 (Click here).
MISSING in USA: After four months the 14-42mm X lens still has never been in Stock in US stores! No way to find it at Amazon (Click here) and I guess you can wait even longer for the new GX1+14-42mm X kit (Click here). Really don't knwo why Panasonic USA is that slow. It's available since months here in Europe!