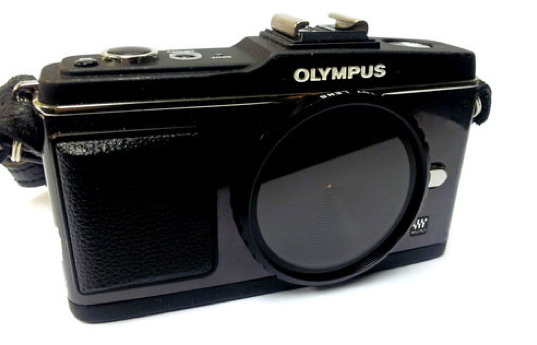 If you really need to travel light than it really doesn't get smaller than this. SLR magic announced a new Toy Lens Pinhole Lens for m43 that is already available for $49.99 on
eBay (Click here)
.
UPDATE: There are three reviews of this lens at
Artsdoc.com
,
Fuzzeyeballs_1
and
Fuzzeyeballs_2
.
You can find some image samples on the same ebay page. This is not the first time I see such pinhole lenses. You can find many of them on eBay and sold by asian stores:
– Skink Pinhole Pancake Pro Lens Kit for Olympus PEN on eBay (Click here).
– Pinhole Cap Lens for m43 on eBay (Click here).
– Skink Pinhole Pancake Creative Kit for Four Thirds on eBay (Click here).
One more news: Kirk Tuck reviewed the Panasonic-Leica 25mm lens at TheOnlinePhotographer: "The 25mm Summilux is quickly becoming the anchor in my small system. I'm loathe to take other systems out anymore. The addition to a product line of an exceptional optic (or three) can make all the difference in the world."…couldn't agree more :)
Leica lens price check at Amazon, Olympus US store, Adorama, B&H, eBay.