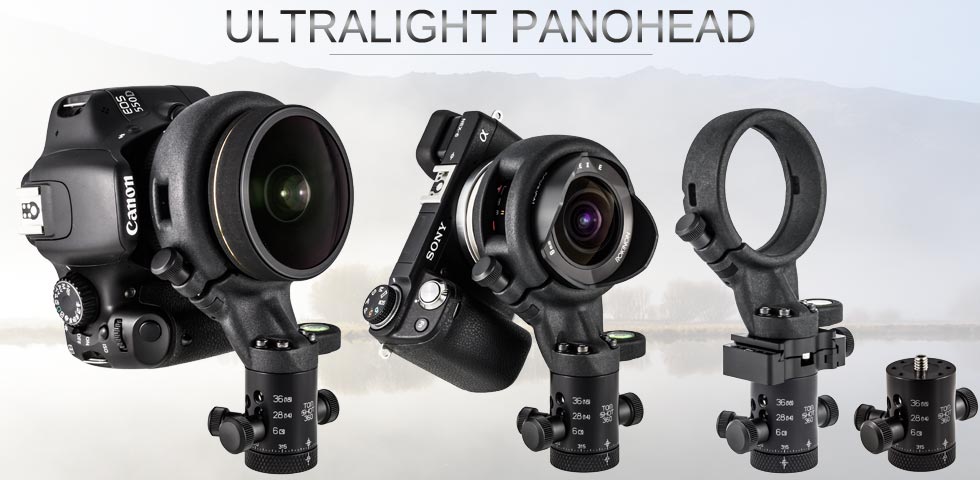 Panorama photography lovers can get a new tool at Tomshot360.com (Click here). Here is the press text:
—–
TOM SHOT 360 releases the new Ultralight Panohead for panorama photography, for taking spherical panorama photos in as few as 4 to 6 shots.
The new design stays true to its goal to provide a portable solution for mirrorless cameras. At 110g and 128mm high, it is easily one of the most lightweight and compact panoheads available, compared to other heads that are geared towards large DSLR cameras.
The new design has a click stop rotator, a 6082-T6 aluminum base, stainless steel detent disk with 12 or 24 clicks, and the most distinguishing feature, a 3D printed polyamide nylon upper ring. Additional features include a friction lock and bubble level.
Currently there are models available to fit the following lenses, with plans to expand the list in the future:
Samyang 8mm f2.8 Fisheye Lens (Sony NEX E-mount, Samsung NX, Fuji X)
Samyang 7.5mm MFT Fisheye Lens (Micro 4/3, Sony NEX E-mount – adapter required)
Yasuhara Madoka 180 Fisheye Lens (for Sony NEX E-mount)
The Samyang 7.5mm MFT Fisheye Lens is compatible with Micro 4/3 cameras.
Made in and ships from Germany
http://www.tomshot360.com