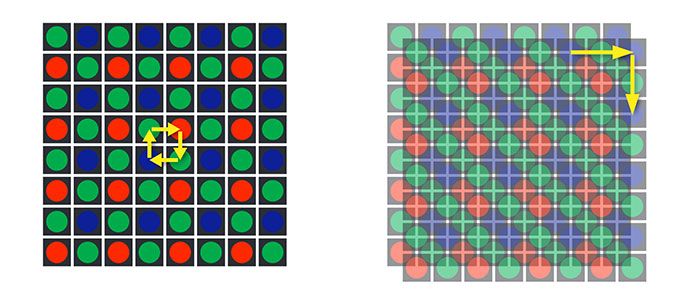 The Pixel shift tech from the Hasselblad H5D-200c. Something similar is coming from Olympus.
I am 95% sure that the latest info on the E-M5II are correct. The camera will be announced in early February and so far it's rumored to have one single main fetaure:  The camera has a 16 Megapixel sensor that can shoot up to 40 Megapixel by shifting the sensor (in up to 8 frames of single shots).
For the rest the camera didn't change a lot from the previous E-M5 model:
Same E-M5 16MP sensor
Update processor (improves slightly the IQ)
No PDAF
Smaller design changes
Improved 5 axis stabilization
Based on those early and still incomplete rumors I ask you:
Loading ...