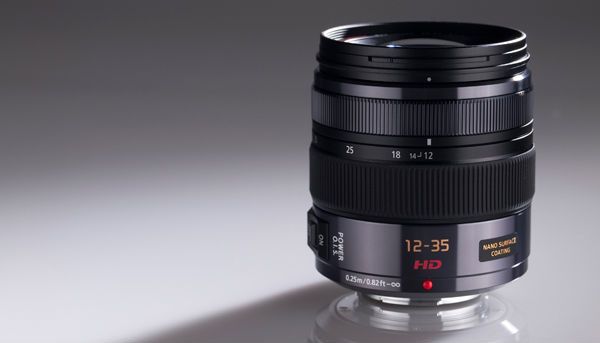 Let's start with the updated preorder list. You can preorder the new 12-35mm X lens:
in USA at Amazon (Click here), BHphoto (Click here) and Adorama (Click here).
in Europe at FotoHanzKeuzekamp (Click here).
in Asia at Amazon Japan (Click here).
Finally I spent an hour to carefully read all four available reviews at Photographyblog, ePhotozine, SLRgear and DSLRmagazine. I guess most of you read them and from a technical point of view this lens really almost has no flaw. Resolution is perfect. The lens makes no noise when zooming or focusing, distortion is low and harmonic across the range. Only the (surprisingly) missing Powerzoom function can be problem for videomakers. Really didn't expect that lens to not come along the Powerzoom and as this is an ideal lens for filmmakers some of them may be frustrated right now :)
I may add that the USA price is a bit higher than expected. American readers are used to get that special Euro-Dollar 1:1 coversion. So after reading that the lens costa 1.100 Euro I would have expected Amazon (Click here) to sell it for $1,100. Anyway, I think the price is ok if you look at all features. The lens has a super image and build quality and as Dpreview writes: "Panasonic's excellent implementation of 'focus-by-wire' manual focus is responsive and precise, and streets ahead of some of its rivals". This lens really sets the latter so high that it makes look the competition really bad! The Micro Four Thirds system really became a lot more mature and it will be hard fro Sony, Nikon and even Canon to surpass the m43 system for a long time coming! At that point I have to remind you that the Panasonic 35-100mm f/2.8 X lens will arrive along the GH3 in late Summer  while the Olympus 75mm f/1.8 is coming out within the next couple of weeks. And that's not all that's coming ;)
Great time ahead for us Micro Four Thirds users!!!