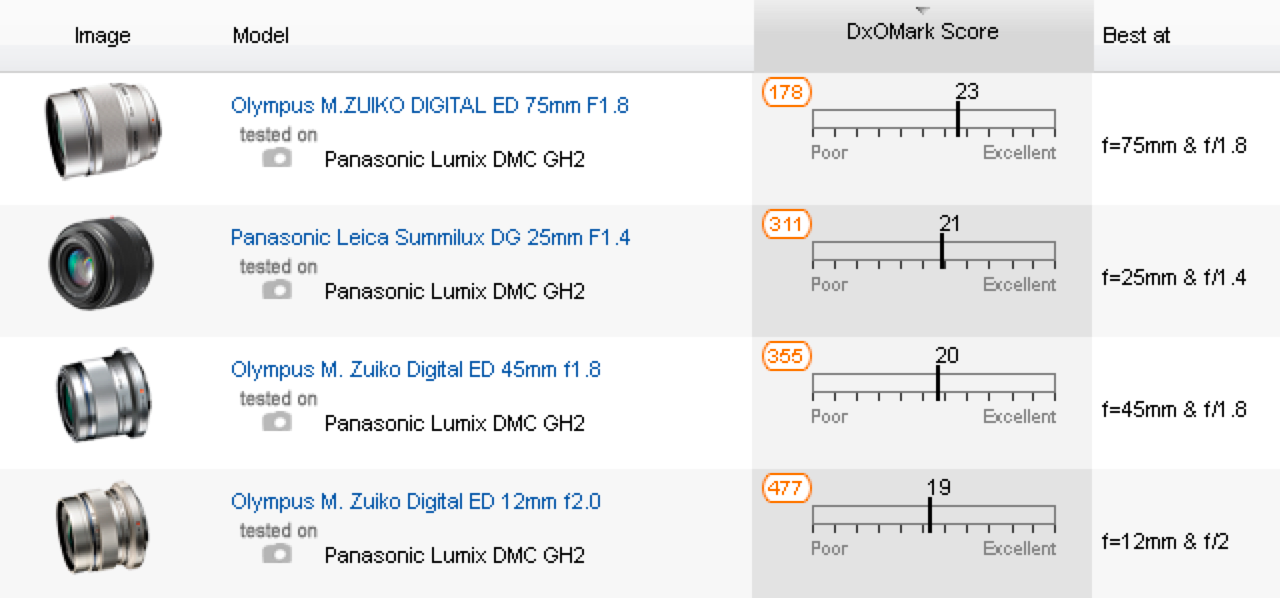 DxOmark (Click here) tested the Olympus 75mm f/1.8 lens and writes that this is the "best lens DxOMark have tested for the Micro Four Thirds hybrid camera system.". The only downside is the relatively high price: "If the high cost of the Olympus M.ZUIKO DIGITAL ED 75mm f/1.8 is out of reach then Micro Four Thirds photographers will be pleased that the cheaper $400 Olympus M. Zuiko Digital ED 45mm f1.8 is a good alternative. As we've seen it's not as sharp as the 75mm version and edge sharpness is inconsistent, but it represents better value if budgets are squeezed."
I guess nobody here had ever a doubt that this is the best available MFT lens. The real annoying part may be the high price of the extra hood. But that's an easily to solve inconvenience. Just buy a third party hood at n US ($7 on amazon), US ($32 better quality), Germany (ebay) and Hong Kong (ebay).
The lens itself can be found at Amazon, B&H, Adorama, Olympus US store, FocusCamera, eBay.
—
Olympus 75mm f/1.8 Lens alternatives (if you don't care about the missing autofocus and electronic contacts):
1) Dallmeyer 75mm f/1.9 (Here on eBay). This is an extremely expensive lens and I don't know why it is so. Only crazy guys would buy that :)
2) Leica Summilux 75mm f/1.4 (Here on eBay). Extraordinary high quality lens for an extraordinary price (although it's still less expensive than the mysterious Dallmeyer). It's the fastest of all 75mm lenses
3) Zeiss Biotar 75mm f/1.5 (Here on eBay). Fast and also a bit exotic lens made for the Exacta series.
4) Leica Summarit 75mm f/2.5 (Here on eBay). High quality and relatively compact lens. A bit slow compared to the Olympus (f/2.5).
5) Voigtlander Heliar 75mm f/1.8 (Here on eBay). Probably the best alternative of the new Olympus 75mm f/1.8 lens. Same aperture, superb high quality and cheaper.
6) Fujinon 75mm f/1.8 (Here on eBay). This is a very cheap TV lens and I don't expect the quality to be very good. I wouldn't buy that unlike your really need that focal length and you have a very low budget.