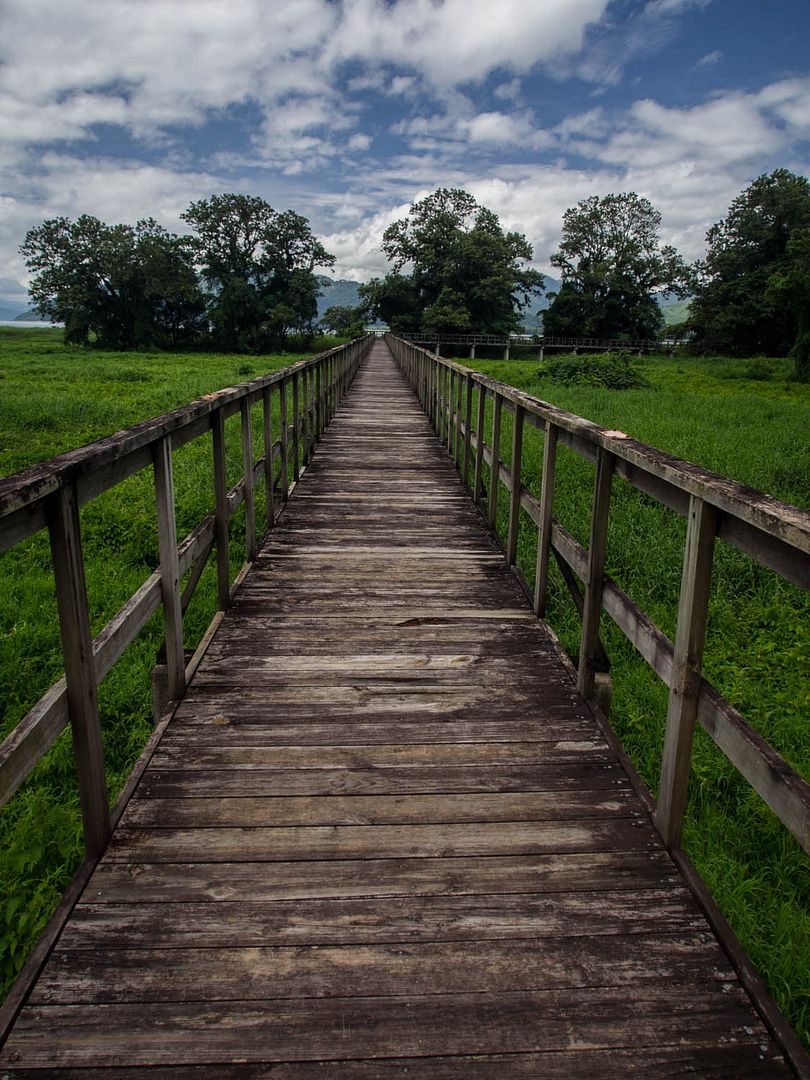 This is the next 43rumors story posted by Chris Vervaeke (AdventuresWithPedro.com). The usual reminder: If you want your story to be published on 43rumors contact me (Ale) at 43rumors@gmail.com. I like to see real on field tests, funny experiments, weird accessory review and everything else that usually don't get posted on big review sites :)
—-
Chris Vervaeke:
The OMD-EM5 might not have as many pixels as a Canon 5DMk3 or the Nikon D4, but after using my EM5 for the past 6 months traveling, I truly believe it's the best travel camera.
My previous travel camera was an Olympus E-500. I've used an older Canon film camera and a very old Minolta film camera. I've also owned Nikon and Canon digital point and shoots. My favorite, so far, being Canon ELPH (IXUS) line of cameras. I've used many of the IXUS line over the years at work. So while I like Olympus, I'm not married to the brand.
When I decided I was going on a world trip, I realized cameras had come a long way since my trusty and durable E-500 (I've dropped it no less than 3 times, once rolling down an embankment almost into a river). My skills and demands as a photographer had also matured. I wanted something I could do more with than just point and press.
The OMD is Small (But Not Too Small)
I'm 6' tall and have fairly large hands. To be honest I was actually concerned that the OMD might be too small. I nearly purchased the HLD-6 battery grip for it, but in the end, decided to forego and I'm happy I did. Despite its diminutive size, the OMD is actually really comfortable to hold and use for shooting all day.
What I think I like best about the size though is, that with the 20mm Panasonic lens attached I can drop it in a jacket pocket or just about anywhere and carry it around for the day. I would have preferred the 17mm f1.8 Olympus but it wasn't available when I left the country.
Take a look at this link to camerasize.com to get an idea of how small the OMD-EM5 actually is, compared to a compact camera and a variety of other DSLRs.
The OMD is Light
Ok, so the camera itself isn't as light as a Canon Rebel, but I wouldn't consider that its competitor. I'd hazard to put the OMD (652g) up against the likes of the Canon 60D (755g) which weighs a fair bit more and is also significantly bigger.
When one starts to take into consideration the bigger camera bag, bigger filters, and other accessories, the true kit weight really starts to add up.
All this doesn't take into account the lenses which can be double, triple, quadruple, and even more times the weight for an APS-C or "full frame" system. A 17mm F1.8 Olympus (136g) vs 35mm F2.0 Canon (210g) or a 45mm F1.8 Olympus (116g) vs. an 85mm F1.8 Canon (425g)
What this means is that if you insist on a DSLR (or ILC) as a travel camera, yet are still trying to follow a mantra of traveling light, the OMD or a similar m43 camera would be your best option.
Photographic Quality
I did a lot of research on DPreview and other review sites before I bought my OMD, as I knew Olympus has not had a great history with their sensors (my E-500 was quite noisy). I'm happy to report that Olympus has finally cleaned up their act and the quality I can get out of the OMD at even fairly high ISOs has really impressed me.
I can see very little reason I'd want to upgrade beyond the EM5 for the foreseeable future. I'm that happy with the quality and features. With the E-500 I was always looking at what came out next, hoping for a camera like the EM5.
Lens Quality
Many of the Olympus lenses, particularly the 12mm f2.0, 45mm f1.8, 60mm f2.8 macro and 75mm f1.8 have been rated some of the highest in their class. A quick look through DxOMark will show you these lenses are higher quality than nearly all but the most expensive of glass from other manufactures.
There are occasional compromises as you'd have with any system, but by choosing the m43 diminutive system, you will not be sacrificing on lens quality.
Features
One big factor in my choosing the OMD-EM5 was the controls. I can change f-stop and shutter speeds on separate dials, with ISO just one more button away. The ability to have quick and accurate exposure control has made an amazing change to the way I do my photography. I'll admit, that before with the EM5 I used one of the auto settings more often than not.
The electronic viewfinder is good enough that I honestly forget that it is digital sometimes, until I seamlessly transition to using the LCD for composition in a tough situation.
The dust reduction system has kept the exposed sensor clean, which was a big concern of mine with a mirrorless camera system.
Video Quality
I've just started to use the video feature on the camera and I'm already pretty impressed. Even the built in microphone seemed to be of reasonable quality. At a gig for a friend of mine I ended up doing some impromptu shooting with just a 20mm Panasonic lens and the built in microphone. It doesn't rival the GH2 or GH3 as far as I know, but it's still sufficient for my needs and should work for upcoming travel videos.
I will be getting the SEMA-1 microphone attachment for the OMD shortly so I can start shooting some more video and have the ability to put a dead cat or foam over the microphone for outdoor shooting. Without a muffler the microphone, built in or not, is useless outside.
Weather Resistance
At the moment the numbers of m43 lenses that can combine with the OMD-EM5 to form a completely sealed system are few and far between (not counting the 43system lenses), but even just the body itself being sealed has its advantages.
I remember in New Zealand leaving my E-500 in the car while headed to go sand dune boarding knowing the inevitable. I then spent the evening disassembling and trying to clean a friend's compact camera of the sand it had acquired to no avail.
My OMD-EM5 with the 12-50mm lens attached has already made a number of trips to the beach and various misty waterfalls without incident. It nice to know a little bit of adverse conditions won't leave me without a camera for a multiyear trip.
Conclusion
If you're looking for a high quality camera system that will give you the photographic quality you demand but not weigh you down, I'd strongly suggest you take the OMD-EM5 into consideration. If the EM5 is out of your budget range, there are still a variety of other cameras in the m43 system that are very good and can utilize the excellent lenses.
My Current Kit
Olympus OMD-EM5
Olympus 12-50mm f3.5-6.3
Olympus 45mm f1.8
Panasonic 20mm f1.7
Lexar Professional SDHC 32GB U1
Trancend SDHC 16GB Class 10
Aftermarket Hood for 45 mm
Aftermarket Hood for 12-50mm
2 extra Aftermarket batteries
B+W circular polarizer for 12-50mm
Tamarac bag
Fusion Universal Battery charger (not considered in the kit)
Chris Vervaeke is a traveler, hiker, photographer, blogger, and friend to a penguin named Pedro. OK Pedro's a puppet, but he's still cute. Follow Chris and Pedro on AdventuresWithPedro.com as they share stories, mishaps, and advice on travel.