You are browsing the archive for news.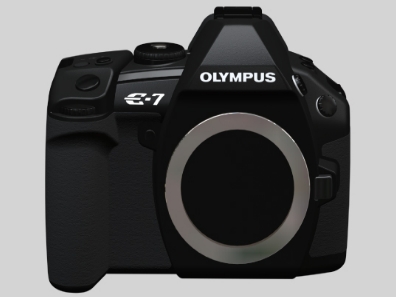 DC.watch (google translated) posted a full interview with the Olympus team that developed the E-M1. There are many interesting insights about the single E-m1 features. And also two more curiosities:
- It has been decided in early 2013 only to use on sensor phase detection AF.
- the E-7 if finalized would have featured same sensor and same weather sealing.
Now let's see what these smart guys will come up as next. What's their hot thing for Photokina in ten months? You take your guess
If you have some smart ideas for future cameras you can do two things. 1) Patent them and 2) Send them to 43rumors to see if readers will like it and companies will call you
This is the text and idea that I got by John Chan:
"As a frequent visitor of your site I would like to share an idea I have of an optional EVF design for a Pen or Lumix.
We all hate the extra tumor created by the VF 2/3/4 above the hotshoe. And we can't use an external flash when using the optional evf. Functionaly en esthetically we want the range-finder formfactor. Personally I do not need a tiltable evf.
From the manufacturer point of view they want to keep the body-price low and make money with their overpriced accessories.
I am not an technician, but maybe the solution is simple………….Finally we get a more well-balanced design with the M43-mount more in the middle of the body (more retro)
I am curious what you visitors think of this sketch……. You can pick the right moment to put it on your site….if it's ok.
Regards, John"
Question:

Loading ...
Thanks John!
If you want me to post your articles or ideas or reviews on 43rumors.com send me the material at 43rumors@gmail.com.
43rumors reader Jan asked Schneider when they expect to release the MFT lenses. This is their official answer that supports the rumor we posted a while ago:
Many thanks for your interest in our M43 lens.
From today's perspective the lens is expected  in 2014.
Thank you for your kind understanding and patience.
As I told you before there may be some changes on the original lens specs (14mm f/2.0 the 30mm f/1.4 and the Macro 60mm f/2.4). And I secretly hope the impossible, a Xenon 16mm f/1.2  
Current Schneider lenses (non MFT mount):
Xenon 16mm f/1.2 (Click here to see on eBay).
Xenon 25mm f/0.95 (Click here to see on eBay).
Curtagon 35mm f/2.8 (Click here to see on eBay).
Componon 50mm f/1.4 (Click here to see on eBay).
Xenon 50mm f/1.9 (Click here to see on eBay).
Xenar 50mm f/2.8 (Click here to see on eBay).
Xenar 75mm f/3.5 (Click here to see on eBay).
Xenotar 80mm f/2.8 (Click here to see on eBay).
Xenar 180mm f/2.8 (Click here to see on eBay).